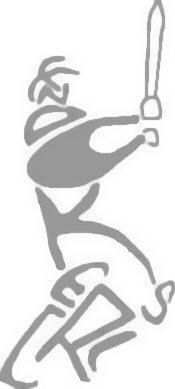 Knockers CC: Players
Charles Doubleday-Potts
The Duke

After a difficult cockney upbringing where being Uri Geller's lovechild meant he kept bending the spoons he was supposed to be playing, the Duke found his true home on the field with Knockers. Loud shirt enthusiast and Freddie worrier.
Some facts
Date of Birth -
Club Debut - Southborough 2013
Marital Status - I've had offers
Occupation - Thespian
Favourite Drink - Jungle Juice
Favourite Food - Banana Surprise
Type of Music listened to - Foster & Allen
Hero/Heroine - Guido
Pet Hates - Showbiz
Favourite Place - Hollywood
Most Hated Place - Anywhere too far from a cricket ground
Newspaper Read - Beano
Most Drunk Occasion - What happened last year?
Favourite Knockers Player - All men are equal
Describe Yourself in Five words - Do I not write this?
Current Season
2021
| | |
| --- | --- |
| BATTING | BOWLING |
| Matches: 0 | Overs: 0 |
| Innings: 0 | Maidens: 0 |
| Runs: 0 | Runs: 0 |
| High score: 0 | Wickets: 0 |
| 100s: 0 | Best: 0-0 |
| Average: 0 | Average: N/A |
Overall Record
2013 - 2021
| | |
| --- | --- |
| BATTING | BOWLING |
| Matches: 28 | Overs: 80.9 |
| Innings: 21 | Maidens: 5 |
| Runs: 205 | Runs: 498 |
| High score: 46 | Wickets: 30 |
| 100s: 0 | Best: 4-5 |
| Average: 10.79 | Average: 16.6 |
For more stats on this player and more go to the results database
click here