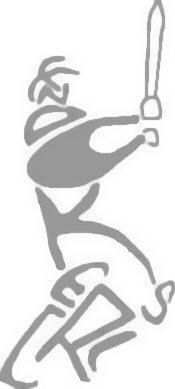 Knockers CC: Players
James Thompson
Match Manager

Feather duster repairman James has a penchant for particle physics. Joined Knockers to perform an on-field quantum mechanics experiment and discovered cricket, beer and Guido's orations were far more fun. Wagner often plays as he goes out to bat.
Some facts
Date of Birth -
Club Debut - 2013 - Linton Park
Marital Status -
Occupation - Brainbox
Favourite Drink - Sailor Jerrys
Favourite Food - Black Pudding
Type of Music listened to - Mozart and Crazy Frog
Hero/Heroine - Batman
Pet Hates - Not being available on Sundays
Favourite Place - In a Knockers shirt
Most Hated Place - No hate here
Newspaper Read - Maidstone Gazette
Most Drunk Occasion - Often
Favourite Knockers Player - Lynden
Describe Yourself in Five words - Who filled this form in?
Current Season
2021
| | |
| --- | --- |
| BATTING | BOWLING |
| Matches: 0 | Overs: 0 |
| Innings: 0 | Maidens: 0 |
| Runs: 0 | Runs: 0 |
| High score: 0 | Wickets: 0 |
| 100s: 0 | Best: 0-0 |
| Average: 0 | Average: N/A |
Overall Record
2013 - 2021
| | |
| --- | --- |
| BATTING | BOWLING |
| Matches: 35 | Overs: 75 |
| Innings: 31 | Maidens: 5 |
| Runs: 423 | Runs: 482 |
| High score: 52 | Wickets: 13 |
| 100s: 0 | Best: 4-40 |
| Average: 16.92 | Average: 37.08 |
For more stats on this player and more go to the results database
click here