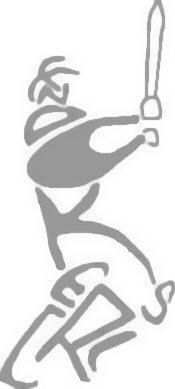 Knockers CC: Players
Gerald McBrearty
Genius

Gez's hatred of small islands knows no bounds. His current project is ten years in the making as he cycles down to Portsmouth every winter weekend with two panniers' worth of soil to drop off from his garden in an attempt to reconnect the Isle of Wight to the mainland. He has converted the hole left behind to an underground cricket centre where he practices his unique cross handed batting grip hoping one day to prove it is the future of cricket.
Some facts
Date of Birth -
Club Debut - 2015 vs Buccaneers
Marital Status -
Occupation - Banjo king
Favourite Drink - Larkins
Favourite Food - Flapjacks
Type of Music listened to - Goulash
Hero/Heroine - Plato
Pet Hates - Small islands
Favourite Place - In the saddle
Most Hated Place -
Newspaper Read -
Most Drunk Occasion - Just after lunch
Favourite Knockers Player - Lynden
Describe Yourself in Five words - My time will come. Possibly.
Current Season
2021
| | |
| --- | --- |
| BATTING | BOWLING |
| Matches: 1 | Overs: 2 |
| Innings: 1 | Maidens: 0 |
| Runs: 0 | Runs: 13 |
| High score: 0 | Wickets: 0 |
| 100s: 0 | Best: 0-0 |
| Average: 0 | Average: N/A |
Overall Record
2015 - 2021
| | |
| --- | --- |
| BATTING | BOWLING |
| Matches: 21 | Overs: 28.4 |
| Innings: 11 | Maidens: 0 |
| Runs: 10 | Runs: 220 |
| High score: 4 | Wickets: 3 |
| 100s: 0 | Best: 1-15 |
| Average: 1.11 | Average: 73.33 |
For more stats on this player and more go to the results database
click here