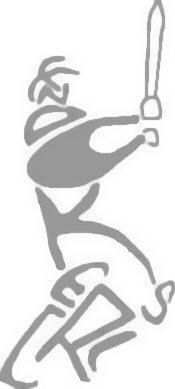 Knockers CC: Players
Ed Springett
Vice Captain

Debonair, a dancefloor king and a willow waving maestro. Can bowl blooming well too. I borrowed his bat once to see if some of his genius would rub off on me. It didn't.
Some facts
Date of Birth -
Club Debut - 2016 vs Bidborough
Marital Status -
Occupation - Jack Dee's scriptwriter
Favourite Drink - Whisky on the rocks
Favourite Food - Stroganoff
Type of Music listened to - ZZ Top
Hero/Heroine - William Pitt
Pet Hates - Any innings less than 50
Favourite Place - The Cellar, Oxford
Most Hated Place - The Cellar, Oxford
Newspaper Read - FT
Most Drunk Occasion - Sshh!
Favourite Knockers Player - Snellers
Describe Yourself in Five words - Knockers hero in the making
Current Season
2021
| | |
| --- | --- |
| BATTING | BOWLING |
| Matches: 0 | Overs: 0 |
| Innings: 0 | Maidens: 0 |
| Runs: 0 | Runs: 0 |
| High score: 0 | Wickets: 0 |
| 100s: 0 | Best: 0-0 |
| Average: 0 | Average: N/A |
Overall Record
2016 - 2021
| | |
| --- | --- |
| BATTING | BOWLING |
| Matches: 39 | Overs: 76.2 |
| Innings: 38 | Maidens: 11 |
| Runs: 1678 | Runs: 278 |
| High score: 174 | Wickets: 16 |
| 100s: 3 | Best: 3-13 |
| Average: 59.93 | Average: 17.38 |
For more stats on this player and more go to the results database
click here