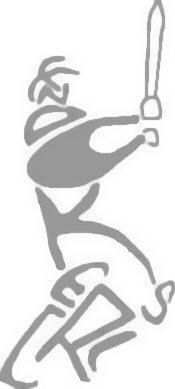 Knockers CC: Players

Finn Kinsler O'Sullivan
Vice Captain

Pastry chef to the stars, Finn counts much of Hollywood's A list as friends. Tom Cruise once told him that he didn't understand cricket. Tom Cruise no longer gets salted caramel cheesecake.
Some facts
Date of Birth -
Club Debut - 2016 vs Sissinghurst
Marital Status - A while off
Occupation - Student
Favourite Drink - Ouzo
Favourite Food - Radish
Type of Music listened to - Level 42
Hero/Heroine - Jean Paul Satre
Pet Hates - Industrial excavation vehicles
Favourite Place - Outer Mongolia
Most Hated Place - Diggerland
Newspaper Read - Heat Magazine
Most Drunk Occasion - Unlikely
Favourite Knockers Player - Kuts
Describe Yourself in Five words - Just chuck me the ball.
Current Season
2021
| | |
| --- | --- |
| BATTING | BOWLING |
| Matches: 0 | Overs: 0 |
| Innings: 0 | Maidens: 0 |
| Runs: 0 | Runs: 0 |
| High score: 0 | Wickets: 0 |
| 100s: 0 | Best: 0-0 |
| Average: 0 | Average: N/A |
Overall Record
2016 - 2021
| | |
| --- | --- |
| BATTING | BOWLING |
| Matches: 25 | Overs: 90 |
| Innings: 12 | Maidens: 13 |
| Runs: 84 | Runs: 292 |
| High score: 24 | Wickets: 11 |
| 100s: 0 | Best: 2-11 |
| Average: 14 | Average: 26.55 |
For more stats on this player and more go to the results database
click here