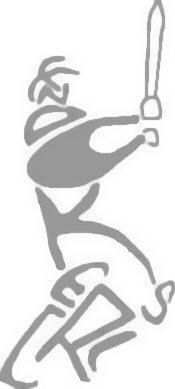 Knockers CC: Players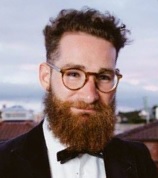 Callum McCulloch
Press Representative & Tour Secretary

A tinker by trade, Callum is never happier than when applying his tinsmith skills. Dinner parties tend to become practical affairs as he favours sharpening knives and rustling through cupboards for pots and pans over conversation. Knockers ensure the cutlery is plastic so Callum returns promptly from tea to apply his big batting on the field of play.
Some facts
Date of Birth -
Club Debut - Linton Park 2018
Marital Status - Heavy
Occupation - Tinker
Favourite Drink - Rubicon Exotic
Favourite Food - Cheesy Chips
Type of Music listened to - Sean Paul
Hero/Heroine - Michael Aspel
Pet Hates - Filing Cabinets
Favourite Place - A303
Most Hated Place - The dive under near Deptford power station
Newspaper Read - The New European
Most Drunk Occasion - Always willing to improve
Favourite Knockers Player - Ted or Matt
Describe Yourself in Five words - Fetch that one big bwoy.
Current Season
2021
| | |
| --- | --- |
| BATTING | BOWLING |
| Matches: 5 | Overs: 13 |
| Innings: 4 | Maidens: 3 |
| Runs: 64 | Runs: 63 |
| High score: 40 | Wickets: 3 |
| 100s: 0 | Best: 2-26 |
| Average: 32 | Average: 21 |
Overall Record
2018 - 2021
| | |
| --- | --- |
| BATTING | BOWLING |
| Matches: 15 | Overs: 19 |
| Innings: 14 | Maidens: 3 |
| Runs: 259 | Runs: 108 |
| High score: 63 | Wickets: 4 |
| 100s: 0 | Best: 2-26 |
| Average: 23.55 | Average: 27 |
For more stats on this player and more go to the results database
click here